Our Newark Valley facility serves the Licking County area and is located roughly in the center of the triangle formed by Granville, Heath and Newark. We are a convenient alternative to Licking Memorial Hospital, but are close enough to the hospital to arrange for additional services if needed.

---

The Sunbury Urgent Care is staffed with emergency medicine and family practice providers plus the professional personnel to take care of your unexpected health care concerns. Conveniently located next to CVS pharmacy. Let us help take care of your health.

Serving the Dublin / Powell region, the Wedgewood Urgent Care center is our flagship facility. It is conveniently located just outside of the outer belt on the northwest side of the greater Columbus area, just north on Sawmill Parkway.



---

Located in Westerville, the Westar Urgent Care center serves the rapidly growing population in the northeast side of the greater Columbus area. It's not far from the Polaris shopping mall. It is also located near St. Ann's Hospital for those situations requiring more evaluation than can be provided by an urgent care. Our staff works closely with St. Ann's and can facilitate additional evaluation should the need arise.
About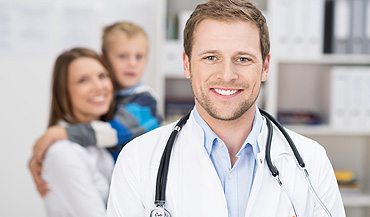 Immediate Health Urgent Care Centers are places where expert care and concern for our patients is our highest mission. We pledge to provide the finest state-of-the-art facilities and personal service for each of our patients with skill and compassion.
Read more
Hours
---
All Urgent Cares:
Monday - Friday:

9am-9pm
Saturday - Sunday:

9am-6pm
---
911 Emergency:
If you think you are experiencing a medical emergency or life-threatening condition, please call 911 immediately.