Walk-ins are ALWAYS accepted during normal business hours.

Schedule-ahead appointments are available from 1pm - 5pm daily. Please note schedule-ahead appointments are only available during these hours, all other times are reserved for walk-in visits.
Appointment times indicate the start of the intake process, not the time you will be seen. Please be advised, you may still experience a wait, dependent on the urgent needs we may be attending to at the time of your visit. We appreciate your patience and understanding.
Patients with appointments have precedence, however, there are times when we do run behind schedule, dependent on the urgent needs of patients we may be attending to at the time of your visit.
Masks are optional. We respectfully ask patients with symptoms of respiratory illness, flu or Covid-19 wear a mask in our lobby and exam rooms. Thank you for your cooperation as our #1 priority is the safety of our patients and staff.
Whether you are visiting us as a walk-in patient or have a scheduled appointment, save time by creating a Solv account HERE. Click "Sign Up" and save your patient information to your profile. Your registration paperwork can be saved for future visits (up to one year) and family members can be connected to your account.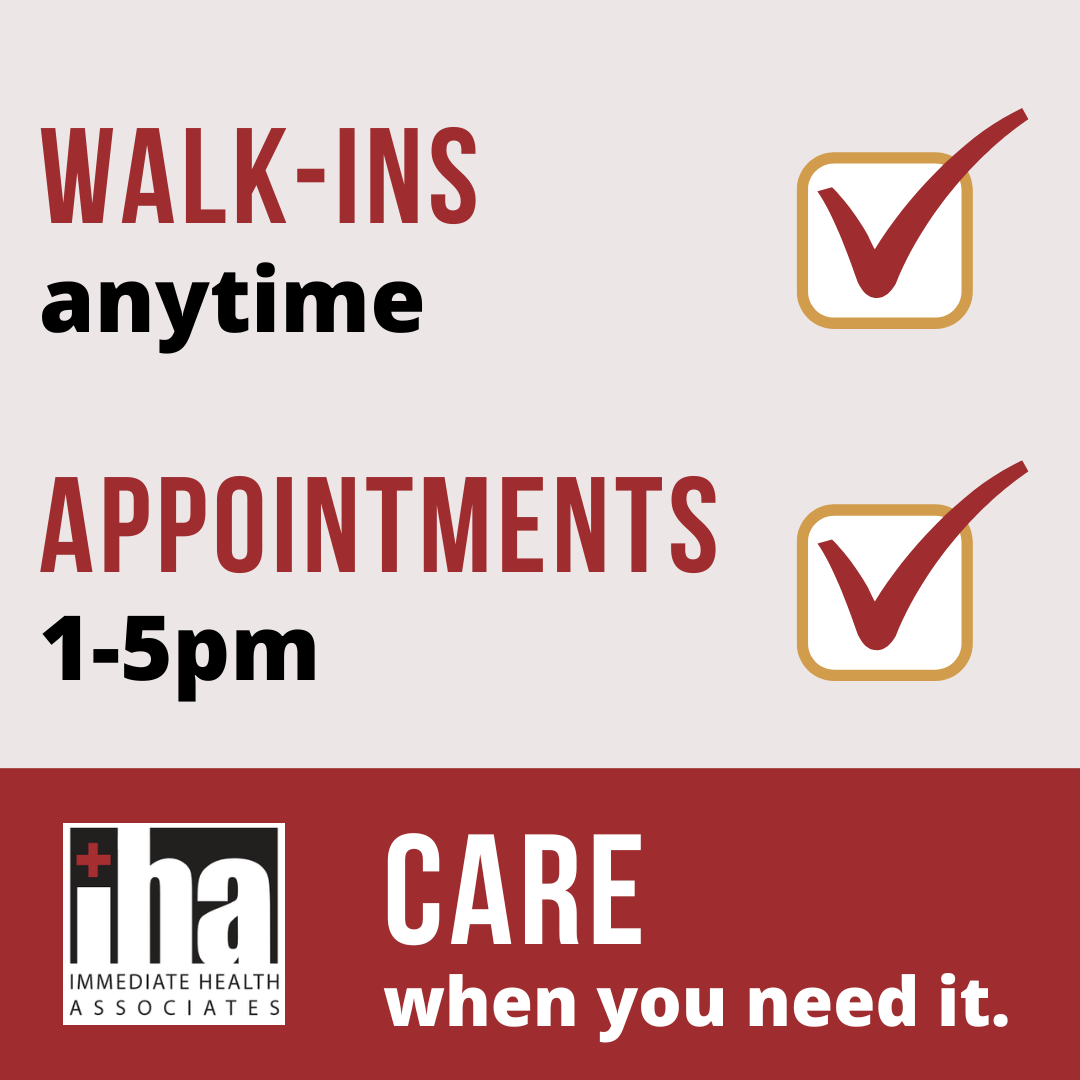 Which urgent care would you like to visit?
PLEASE MAKE SURE TO CHOOSE THE CORRECT LOCATION.

APPOINTMENT TIMES INDICATE THE START OF THE INTAKE PROCESS,

NOT

THE TIME YOU WILL BE SEEN.

WE WILL COMMUNICATE WITH YOU VIA TEXT MESSAGE. PLEASE PROVIDE YOUR CELL PHONE NUMBER (NOT A LAND LINE) UPON CHECK-IN OR INDICATE THAT YOU DO NOT HAVE CELLULAR/TEXT MESSAGE CAPABILITIES.